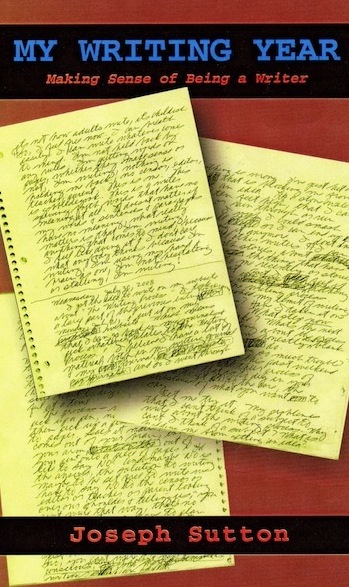 There are 52 short entries—one for each week of the year—that deal with everything from "How to Write and Love Doing It" to "Writing as Therapy" to "Overcoming Writer's Block" to "A Typical Day in This Writer's Life." Other pieces include "Writing and the Subconscious," "Revision," "Deadlines are Lifelines," "The Secret to Writing" and many more ways to help both the beginning writer and professional stay focused on his or her goal. Each page in this little jewel will help push you toward honing in on your own voice and getting published. My Writing Year will set you free, free to write wherever your thoughts take you and to overcome the obstacles that might otherwise stop you in your tracks.
Excerpts from Weeks 1 and 2
Week 1 – Start Anywhere
For the past few months I've been experiencing a dry spell in my writing because I've been busy promoting my latest book Write Now! On the Road to Getting Published or How I Learned to Sell My Book. I've also been sending out query letters by snail mail and e-mail to a host of agents trying to convince them to read two unpublished novels of mine. Add to that, I've been watching the most exciting basketball team I've ever seen—the Golden State Warriors. Instead of sitting at my desk creating new material, I've been watching the Warriors on TV. What it all boils down to is, I haven't been writing. It's time to start again.
My stepson Sol Sender owns a graphic design company in Chicago. His claim to fame, so far, is that he, along with two others in his company, created Barack Obama's campaign logo of a rising sun over an American landscape. I mention Sol because I received an e-mail from him yesterday. He said he finished reading Write Now! and suggested I start posting my thoughts about writing on my website. He said it would not only help writers, but it would also help me get noticed in the writing community. "If you write something about writing each week for a whole year," he wrote, "there's a good chance you'll attract people to your site."
What a brilliant idea! If I write about writing and the writing process, it will get me out of this dry spell I'm in. Not only that, it will give me something to sink my teeth into. It will give me a goal to strive for. It will give meaning to my existence as a writer.
My good friend Heidi Hornberger once told me something about the creative process that has always stuck with me. "Start anywhere," she said, "then take it one step at a time."
Well, I've started. From here on out, once a week for the next 51 weeks, I'll be taking it one step at a time trying to make sense of being a writer.
Week 2 – Send Me a Hundred Pages
I looked at my e-mail today and found that a literary agent in New York is interested in reading a hundred pages of a novel I finished revising for the umpteenth time a few months ago.  It's a novel about a high school history teacher who throws the book away and lets his students teach.  Although A Class of Leaders has been rejected many times over the years, I haven't given up on it because I still think it has great merit.  I've been querying agents every day during this month of February.  (Forget December and January, in the publishing business it's their vacation time.)
I spent most of the day printing and proofreading the hundred pages of A Class of Leaders.  I double-checked everything before sending it out because I wanted to make as good an impression as possible.
If a writer gets rejected, he should keep on sending his work out again and again.  If he persists, every once in a while he'll receive a letter or e-mail with the words:  "Send me a hundred pages of your novel."  That's all a writer needs to keep plugging away at his craft.